Muslim Futures Project
Project: Narrative Worldbuilding to Transform Monolithic Perceptions of Muslim Immigrants
About the Project
Muslim Futures sought to recenter the prevailing cultural perceptions of Muslim immigrants and their descendants through a lens of abundance and belonging. The project brought together an array of accomplished Muslim writers and filmmakers to participate in a specialized world-building experience alongside Muslim organizers, academians and advisors. They co-created a multiverse of stories set in radically aspirational futures, and fused authentic Islamic values, culture and storytelling traditions with magical realism, pop culture fandoms, and science fiction. These stories will soon manifest as a literary fiction anthology, a graphic novel anthology, and then be developed as feature films and TV series.
About the Team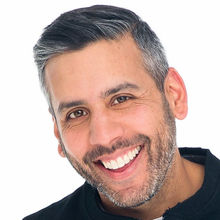 Karim Ahmad
Karim Ahmad is a writer, culture strategist, and organizer. He was the creator and showrunner of the groundbreaking science fiction series, FUTURESTATES, and is the writer of the speculative fiction comic book series, DIVIDE. He is also the founder of Restoring the Future, a collective of culture workers using worldbuilding and industry organizing to build a more just and beautiful media arts system, and a member of the Guild of Future Architects. His work has been supported by the Perspective Fund, Open Society Foundations, and the Ford Foundation.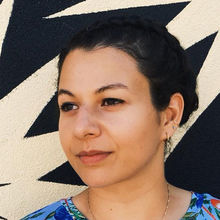 Ryah Aqel
Ryah Aqel is a cultural producer, writer, and multimedia artist interested in the relationship between indigenous communities, identity and land, in Palestine and beyond. Currently, she is an Associate Producer at Multitude Films. In 2020, she produced Darine Hotait and Hala Alyan's TALLAHASSEE, distributed by The New Yorker. She was previously a Sundance Institute Knight Foundation fellow and a Sundance Institute Women in Film Finance and Strategy Intensive Fellow.
Intelligent Mischief 
Project: Black Migrant Futures Design Lab and Immersive Multi-platform Experience
About the Project
The project consisted of a Black Migrant Futures Design Lab that imagined a world premised on values of interdependence, belonging, abundance and dignity of all Black people, inclusive of Black migrants. From there, we co-created an immersive festival-meets-art installation and a series of immersive web experiences that invited Black people to explore a beautiful future in which we are all thriving, joyful, sovereign and free. That experience, called Archipelago, launched in Memphis, TN, in the Fall of 2022 and featured an international DJ soundclash and immersive installation.
Learn More About Intelligent Mischief 
About the Team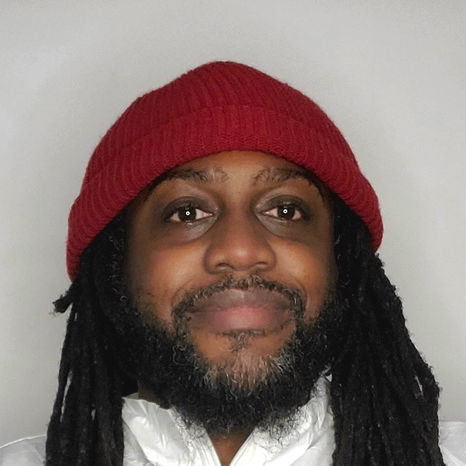 Terry Marshall
Terry Marshall, founder and creative director,  is an artist, strategist and cultural studies scholar living in Brooklyn by way of Barbados and Boston. He has 20-plus years of experience as a labor and cultural organizer and previously founded the Hip Hop Media Lab and Streets is Watching. He is currently a Senior Fellow at the USC Annenberg Innovation Lab Civic Media Fellowship.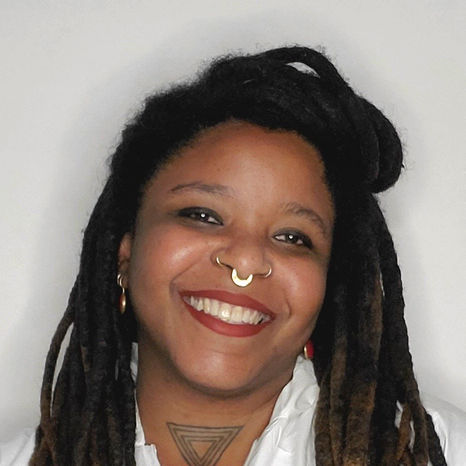 Aisha Shillingford
Aisha Shillingford, artistic director, is a multi-disciplinary artist, world builder, designer and cultural strategist originally from Trinidad and Tobago. She is an alumna of Laundromat Project's Creative Change Fellowship, a member of the New Museum Incubator, and an inaugural Fellow at the Race Forward Butterfly Lab for Immigrant Narrative Strategy. Her work has been commissioned by the Movement for Black Lives, Root Rise Pollinate and Creative Wild Fire.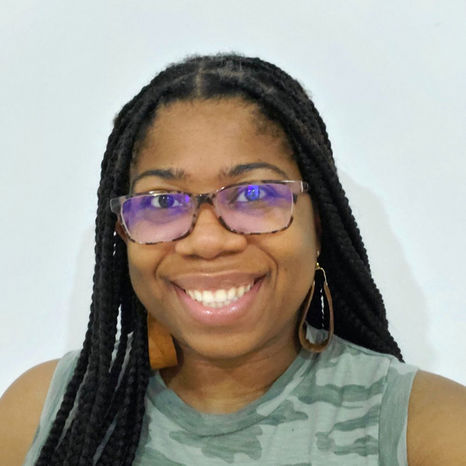 Hawah Hankins
Hawah Hankins, studio operations manager, is a daydreamer, learner and life path explorer from New Orleans. She has taught ESL in South Korea, interned at Peace Corps in Washington D.C., and worked as a librarian at Texas A&M University. She has a BA in Communications/Public Relations and a MS in Human Resource Development. She enjoys helping creative minds cultivate imaginative ideas by interweaving organizational strategy with artistic expression.
Tennessee Immigrant Rights Coalition  

Project: Deep Canvassing in Tennessee To Increase Support For Refugee Resettlement

About the Project
The Tennessee Immigrant and Refugee Rights Coalition (TIRRC) used deep canvassing to increase support for refugee resettlement and asylum amongst conflicted audiences. TIRRC conducted more than 400 conversations with Tennessee residents in 2022. These conversations have provided helpful insights into our messaging and tactics as we look to scale the work to more than 1000 conversations in 2023-2024. 
Learn More About the Tennessee Immigrant Rights Coalition
About the Team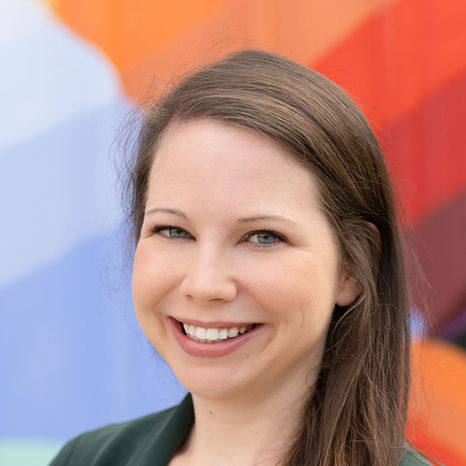 Emily Baird-Chrisohon
As the Narrative & Engagement Manager with TIRRC, Emily Baird-Chrisohon leads a proactive campaign focused on shaping narratives and moving people towards more pro-immigrant sentiments and active engagement.  Emily oversees TIRRC's deep canvassing work, Faith Leader Network, Welcoming Tennessee Initiative, and more. Prior to joining TIRRC, Emily was the Regional Organizer with Religions for Peace USA and the Director of A Seat At The Table Knoxville.
Little Syria
Project: Little Syria, A Musical Theater Experience
About the Project
Little Syria is an immersive musical theater experience that tells stories from the historical Little Syria neighborhood of Manhattan. In the Fall of 2022, the team launched a live production at the HERE Arts Center in New York City to back-to-back, sold-out audiences. This show was also filmed for future distribution to audiences on the web.
About the Team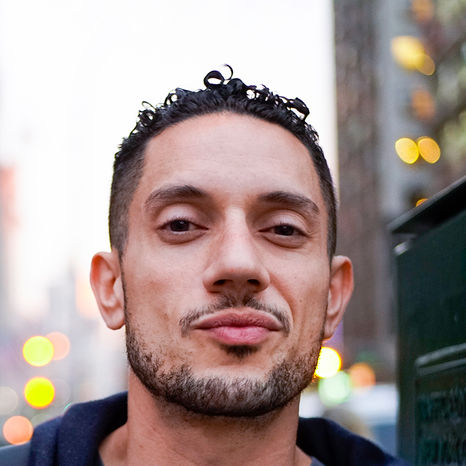 Omar Offendum
Omar Offendum is a Syrian-American rapper and poet living in New York. Known for his unique blend of Hip-Hop and Arabic poetry, he has been featured on prominent world news outlets, lectured at dozens of universities, collaborated with major museums and helped raise millions of dollars for humanitarian relief efforts around the globe. Offendum is a Kennedy Center Citizen Artist Fellow, a member of the PILLARS Fund 'Muslim Narrative Change' cohort, and the creator of the poetry and musical production Little Syria.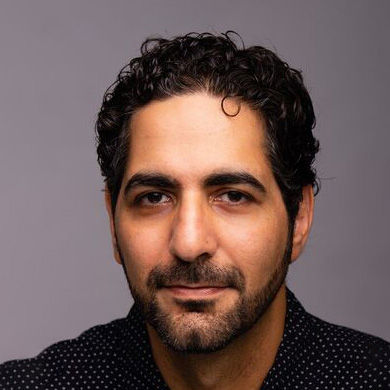 Ronnie Malley
Ronnie Malley is a multi-instrumentalist musician, theatrical performer, producer, and educator. He is executive director of Intercultural Music Production in Chicago and a teaching artist with Chicago Public Schools. Ronnie's theatre credits include the Broadway musical tour of the Tony Award Winning The Band's Visit and Disney's The Jungle Book. He also performs with the music groups Allos Musica, Apollo's Fire, Surabhi Ensemble, and others.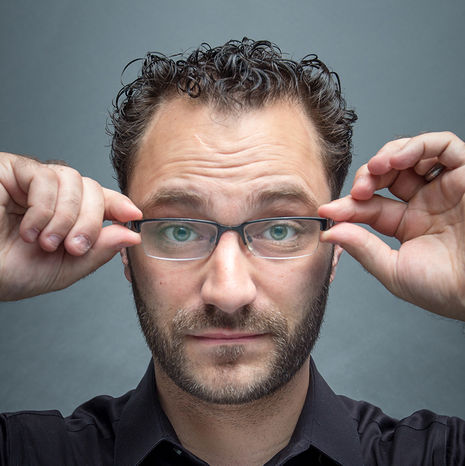 Ridwan Adhami
Ridwan Adhami is a multidisciplinary creative director, photographer, and film-maker. He has worked in numerous creative direction roles in the humanitarian space at Comic Relief US, Penny Appeal USA and Islamic Relief USA. Adhami also collaborated with the street artist Shepard Fairey and the Amplifier Foundation on the "We the People" campaign, which flooded the street on Inauguration Day 2017 with new symbols of hope. Ridwan's first TED Talk, titled, "Creating Art with Purpose and Patience" chronicles the creation and impact of this collaboration and his career's work on the journey of identity through creative mediums.