About
People, place, and power are deeply intertwined. Growing power in, by, and for communities of color is critical for advancing racial justice and transforming all other aspects of society. For racial equity to flourish across society, it must first take hold in local communities, with communities of color leading in the imagination and creation of locally-based racially equitable ecosystems. 
Race Forward's place-based strategies' approach brings together leaders from across sectors, such as community groups, key local organizations and the government, to build power and develop effective, localized strategies that advance racial justice and transform racial inequity into racially equitable ecosystems. 
Our Approach
Our approach applies our Theory of Change to transform communities through the design, spread, and scaling of local racially equitable solutions.
We are able to do this through the creation of:
Shared vision: By organizing around sharing values toward a bold vision, communities can work more effectively together to achieve racial justice.
Shared understanding: It is easier to implement change when people not only understand how different racial groups experience and navigate racial inequities, but they can speak the same language about structural racism.
Shared relationships: It is possible to advance meaningful systems change for racial equity when people work together in deep solidarity.
Shared resources: When people share tools and resources, it is possible to change policies, practices, systems, and culture that perpetuate inequities and impede our vision of a just, multiracial society.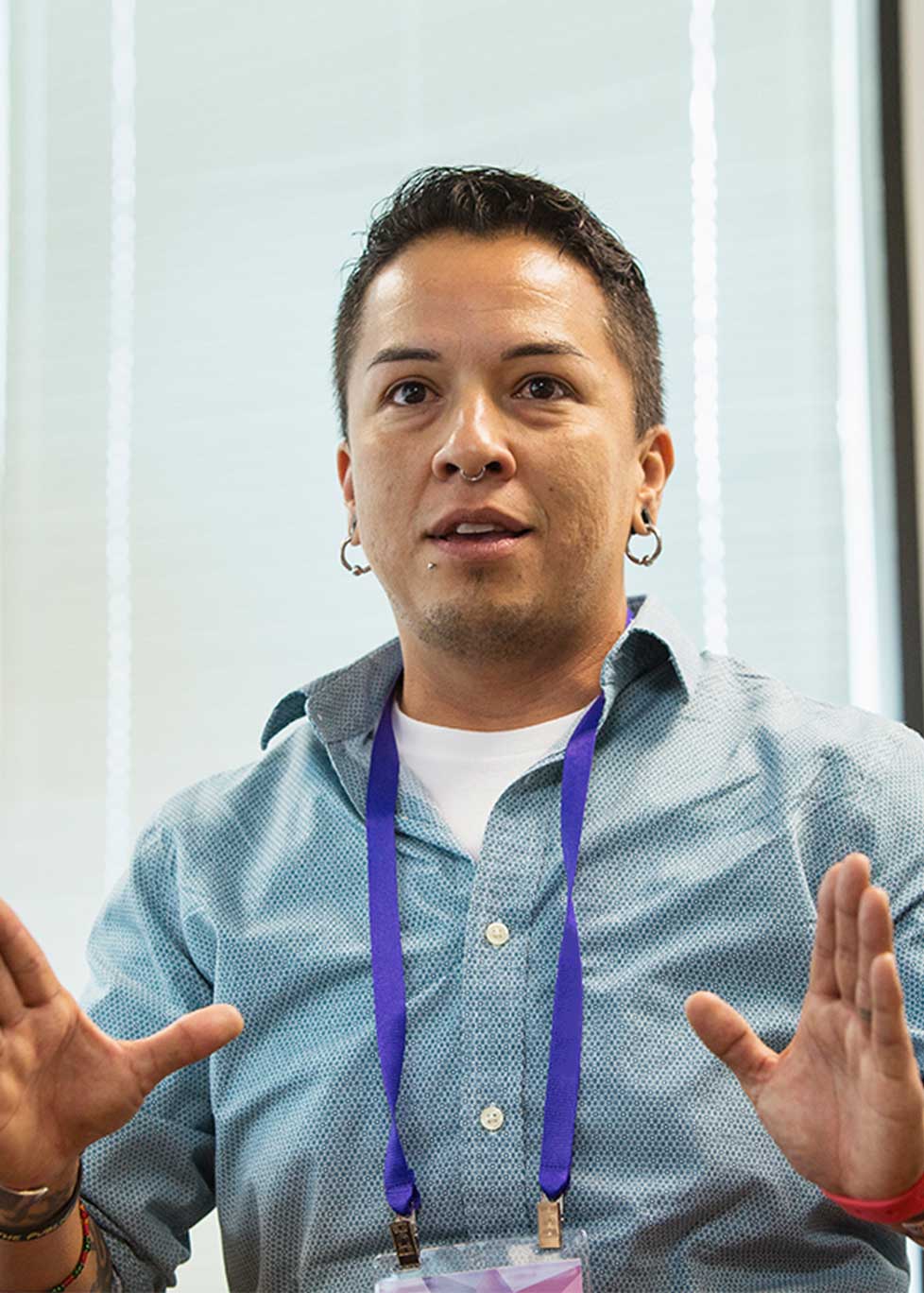 Collectively Organizing for Liberation, Inclusion and Breaking Inequities (COLIBRI)
Over the past ten years, Race Forward has supported community power building in Monterey County, CA. The work began by convening resident and local government leaders in the city of Salinas, CA, to address local racialized violence and economic tensions. The purpose of the gathering was to collectively envision ways to advance racial justice. This approach is documented in a report called Building the We: Healing-Informed Governing for Racial Equity.
Most recently community residents and staff from local government and school districts have been working collaboratively, forming COLIBRI (Collectively Organizing for Liberation, Inclusion and Breaking Inequities). The group has been conducting a root cause systems analysis to inform the design of racial equity goals and action plans across several issue areas.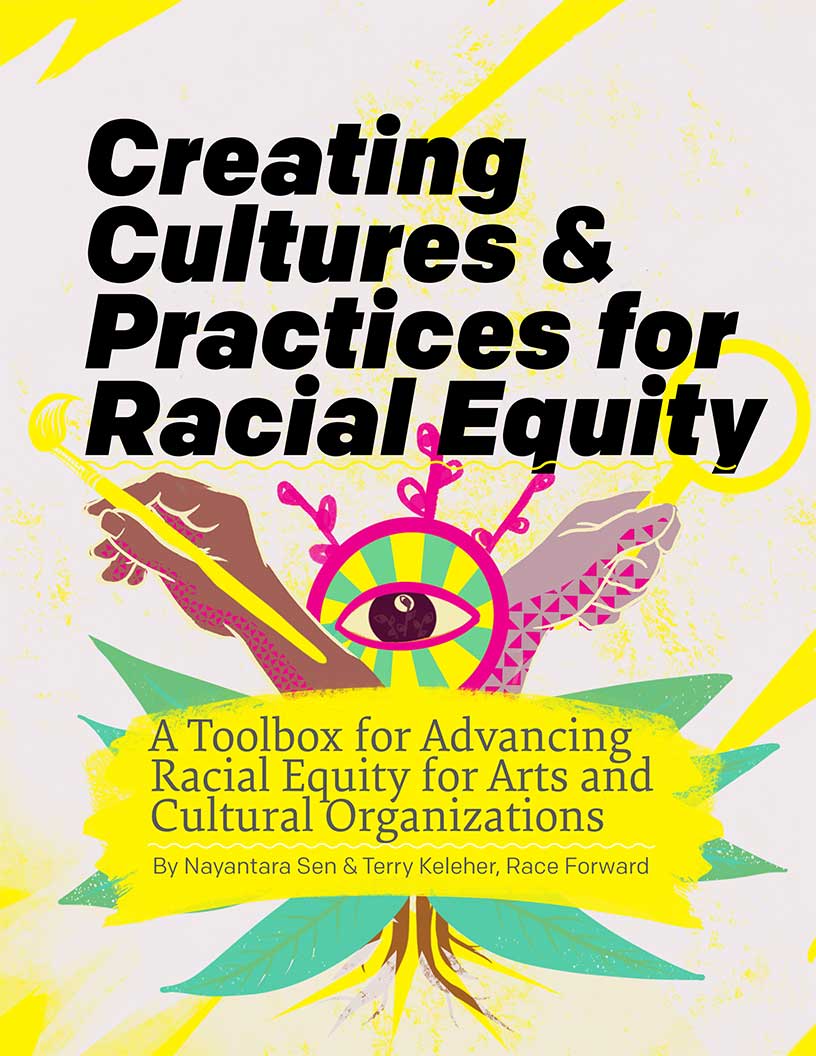 Creating Cultures and Practices for Racial Equity Toolkit.
When designed for arts and cultural institutions, this toolkit can be adopted by other organizations who wish to implement a practice of racial equity.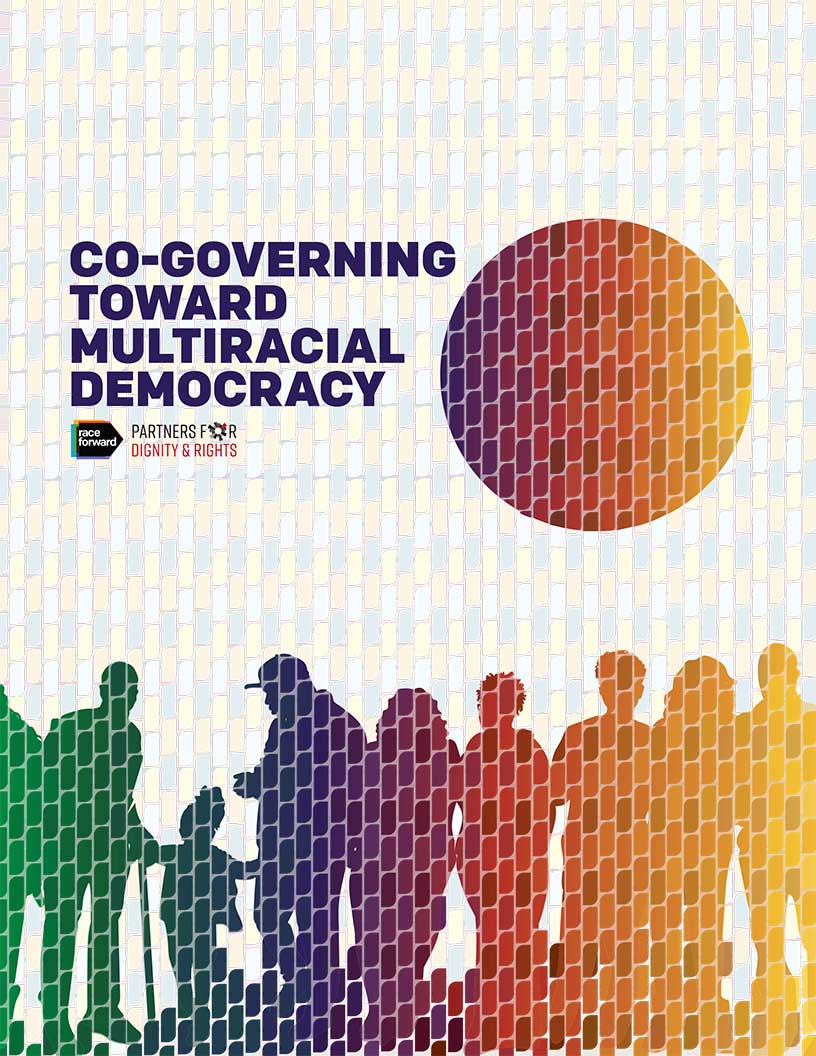 Co-Governing Toward Multiracial Democracy
Co-Governing Toward Multiracial Democracy features powerful models of collaborative governance led by communities of color across the country.