August 20, 2015
In this report, we outline the barriers to breastfeeding that communities of color face, as well as recommend policies and practices to address racial inequity in First Food.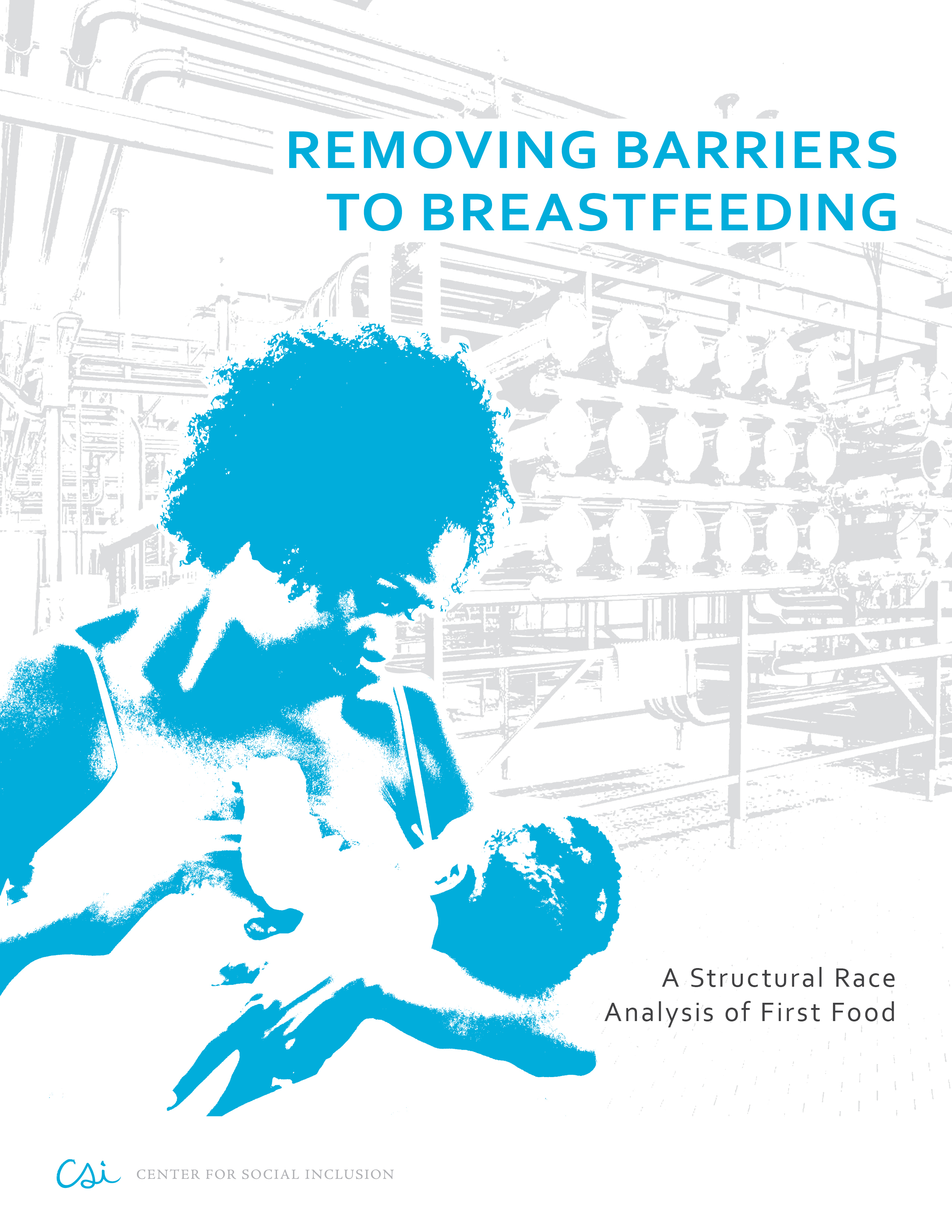 For media inquiries, contact jlevison@thecsi.org
August is National Breastfeeding Month, and August 25-31 is Black Breastfeeding Week.
This report highlights structural barriers that women face during pregnancy, at the hospital, and in their first weeks and months at home after the baby is born—including access to Baby-Friendly hospitals and certified lactation consultants, which are often lacking in neighborhoods of color.
Our hope is that this foundational analysis gives a baseline to think more deeply about the barriers created by both policy and practice, and gives people the tools to take action to ensure that all women have the choice to breastfeed.
Our partners in the field have championed this cause for years. We add to their vast knowledge in hopes that collective action will close gaps and give every baby the chance for a healthy start.
We hope you enjoy the report, and find it useful in your own work and communities.